50 Person Steel Bulk First Aid Kit, Class A
50 Person Steel Bulk First Aid Kit, Class A
HWL-FAK50STL-CLSA
MFG #: FAK50STL-CLSA
Ships from manufacturer in 4 business days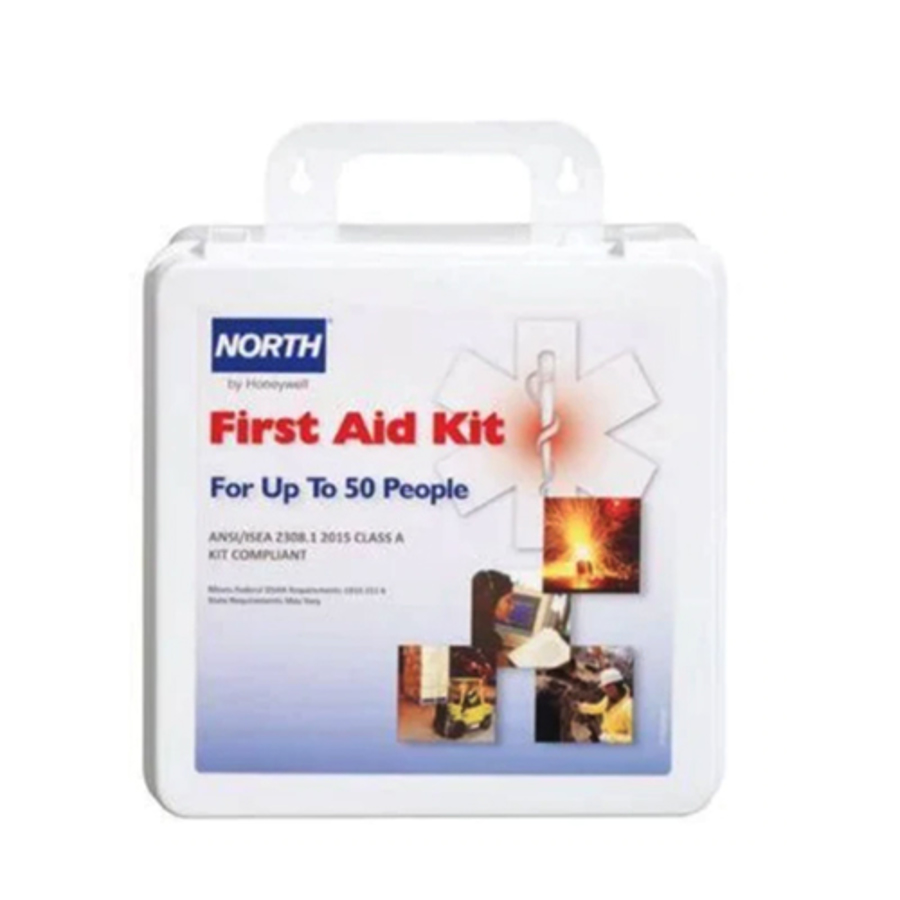 Lead Time:

Manufacturer Drop Ship

First Aid Kit # of People:

50

First Aid Kit Case Type:

Steel
North's first aid stations provide the largest quantity and assortment of first aid and medical supplies for most minor injuries, aches and pains.
Ideal for large office ormanufacturing settings, they offer a large supply of over the counter oral medications for relief from cold, pain and indigestion.
Most tablet medicinals are non-drowsy and are packaged in TAMPER EVIDENT single dose units.
All stations contain CPR barriers and trauma dressings.
All North first aid stations are ANSI Z308.1–2009 compliant.
Honeywell 50 Person Steel Bulk First Aid Kit, Class A